K STRAPS CUSTOM
PLEASE GO TO OUR NEW WEBSITE MONSTERHOCKEYINC. COM TO PLACE AN ORDER
THE ALL NEW K STRAPS ARE HERE! THIS NEW DESIGN IS NOW ONE SIZE FITS ALL AND SIMPLIFIES THE INSTALLATION PROCESS. THE CUSTOM K STRAPS ALLOWS YOU TO ADD SOME SWAG TO YOUR PADS WITH CUSTOM LOGOS, NUMBERS, AND TEXT IN A WIDE VARIETY OF COLORS. 
THE K STRAP PROVIDES NEXT LEVEL PAD CONTROL, RESPONSE, AND FEEDBACK BECAUSE IT PLACES THE STRAP DIRECTLY ON YOUR LEG. TRADITIONAL STRAPS SANDWICH LAYERS OF PADDING BETWEEN YOUR LEG AND THE STRAP, CAUSING A LACK OF FEELING, OR WHAT WE CALL "PAD NUMBNESS". THIS PAD NUMBNESS CAUSES A DELAY IN PAD RESPONSE AND REDUCES THE FEEDBACK YOU GET FROM YOUR PADS. IN A GAME AND POSITION WHERE EVERY MILLISECOND COUNTS, THIS COULD BE THE DIFFERENCE BETWEEN GETTING THE WIN OR BEING THE GOAT. 
THIS NEW AND IMPROVED DESIGN IS NOW ONE SIZE FITS ALL. IT INSTALLS SECURELY ON THE CORDING OF YOUR PADS WITH A TRIGLIDE. THIS SIMPLE DESIGN LETS YOU CUSTOMIZE THE LENGTH OF YOUR STRAP TO FIT YOUR GEAR AND YOUR GAME. 
THE NEW 2 INCH ELASTIC STRAP NOW PROVIDES 20% MORE STRETCH FOR A MORE COMFORTABLE FIT AND FEEL. 5 INCHES OF VELCRO ALLOWS FOR  QUICK AND EASY CUSTOMIZATION ON THE FLY. 
EACH K STRAP ORDERS COMES WITH THE FOLLOWING;
2) 20 INCH CALF STRAPS WITH 3 INCH VELCRO
2) 10 INCH ANCHOR STRAPS WITH 5 INCH VELCRO
Reviews
Featured Products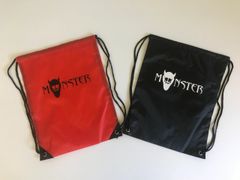 MONSTER DRAWSTRING BAG
$4.99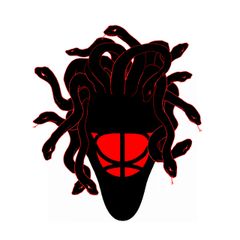 MEDUSA HARNESS
$29.99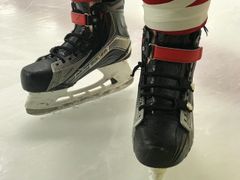 PIPER PRO SKATE STRAPS
$39.99