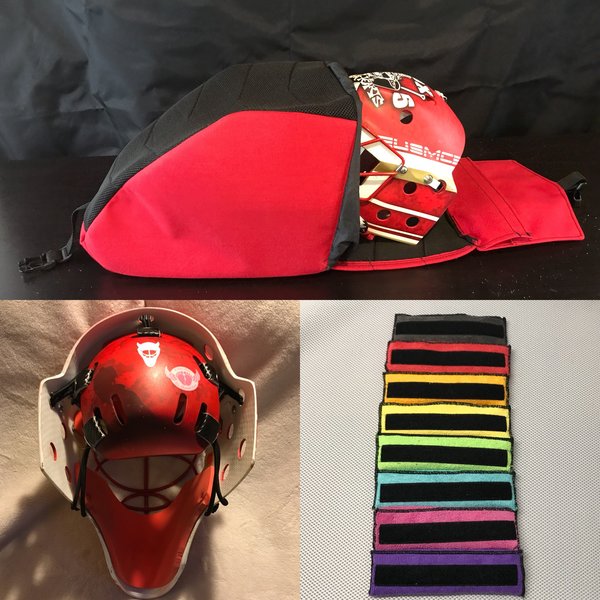 MASK COMBO
GET YOUR MASK HOOKED UP WITH THE LATEST GEAR FROM MONSTER!
CARRY YOUR MASK IN STYLE AND KEEP IT SAFE IN OUR KABUTO BAG. 1/2 FOAM KEEPS YOUR MASK PROTECTED IN YOUR GEAR BAG WHILE THE FULLY VENTED TOP KEEPS THE FUNK OUT. FULLY CUSTOMIZABLE, YOU CAN ADD YOUR NAME, NUMBER, AND TEAM LOGO.
THE MEDUSA MASK HARNESS IS THE MOST SECURE STRAPPING SYSTEM FOR YOUR MASK. MILITARY GRADE SHOCK CORD KEEPS YOUR MASK SNUG ON YOUR HEAD AS YOU MOVE. UNIQUE STRAPPING SYSTEM IS NEARLY INVISIBLE SO YOU CAN SHOW OFF THE ARTWORK ON YOUR LID. AND THERE ARE NO PLASTIC PARTS TO BREAK!
DRY BANDS NOT ONLY KEEP YOU DRY, BUT THEY ADD PROTECTION WITH MALTESE GEL INSIDE. THEY ARE BY FAR THE MOST ABSORBENT SWEAT BANDS FOR GOALIES AND COME IN A RAINBOW OF COLORS.
TAKE YOUR MASK TO THE NEXT LEVEL WITH THE MASK COMBO PACK!
Reviews
Featured Products