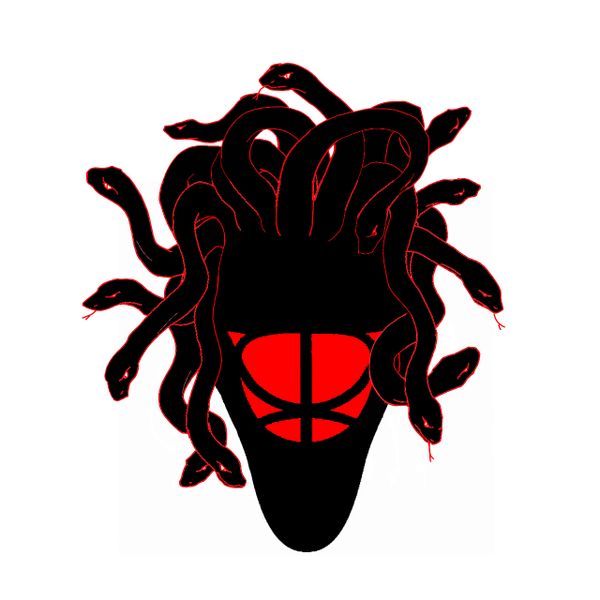 MEDUSA HARNESS
PLEASE GO TO OUR NEW WEBSITE MONSTERHOCKEYINC.COM TO ORDER
THE ALL NEW MEDUSA HARNESS IS IN! OUR INVISIBLE STRAPPING IS EVEN MORE INVISIBLE WITH THINER SHOCK CORD SO YOU CAN SEE MORE OF YOUR ARTWORK. AND WITH EVEN MORE COLORS AVAILABLE YOU CAN ADD A NEW DIMENSION TO YOUR STYLE. 
SO YOU'VE SPENT $700 FOR A CUSTOM KEVLAR MASK AND ANOTHER $700 FOR ARTWORK. BUT YOUR DIRTY OLD ELASTIC STRAPS ARE COVERING YOUR PAINT AND FALLING DOWN ON YOU. UPGRADE YOUR GAME WITH THE MEDUSA HARNESS!

THE MEDUSA HARNESS IS A REPLACEMENT SYSTEM FOR YOUR WORN OUT MASK STRAPS. FLAT ELASTIC MASK STRAPS WEAR OUT OVER TIME. THEY ABSORB SWEAT AND SALT WHICH BREAK DOWN THE ELASTIC STRAPS AND CAUSE THEM TO WEAKEN OVER TIME. AFTER A WHILE YOUR STRAPS LOSE THEIR ELASTICITY.  THE MEDUSA HARNESS USE STRONG, DURABLE SHOCK CORD WHICH WON'T BREAK DOWN AND LOSE THEIR STRENGTH. YOU'LL NO LONGER HAVE TO DEAL WITH A LOOSE MASK.

MOST STOCK MASK STRAPS ALSO COME WITH PLASTIC HARDWARE WHICH ARE ONE SHOT AWAY FROM BREAKING. TAKE A SHOT TO YOUR PLASTIC CLIP AND ITS GAME OVER. THE MEDUSA STRAPS USE STRONG AND LIGHTWEIGHT ALUMINUM MOUNTING CLIPS TO SECURE THE MILITARY GRADE SHOCK CORD TO YOUR MASK. THE BACK PLATE IS MOUNTED WITH GENUINE JENPRO - THE SAME MATERIAL PADS ARE MADE OF. 
CUSTOM OPTIONS INCLUDE JENPRO HARNESS MOUNTS IN 8 COLORS. ALUMINUM MOUNTING CLIPS COME IN 20 CUSTOM POWDER COATED OPTIONS IN ADDITION TO STOCK ALUMINUM. WE CAN EVEN ADD YOUR NUMBER TO THE STRAPS. 
YOUR MASK IS A WORK OF ART. THE MEDUSA HARNESS IS THE FINISHING TOUCH.
*PLEASE ALLOW AN ADDITIONAL WEEK FOR CUSTOM HARDWARE. WE SEND THEM OUT TO BE POWDER COATED.
Reviews
Featured Products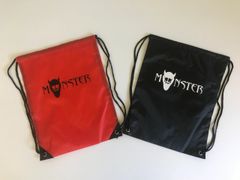 MONSTER DRAWSTRING BAG
$4.99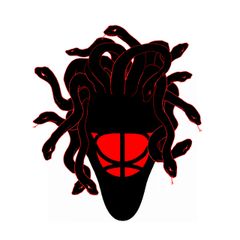 MEDUSA HARNESS
$29.99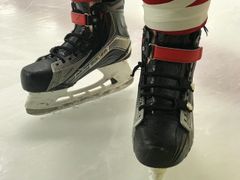 PIPER PRO SKATE STRAPS
$39.99