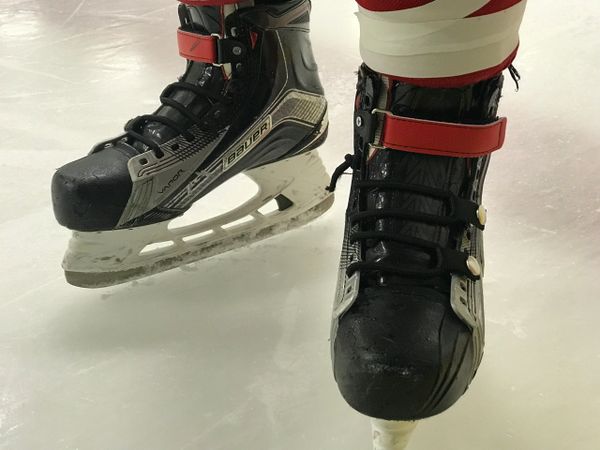 PIPER PRO SKATE STRAPS
PLEASE GO TO OUR NEW WEBSITE MONSTERHOCKEYINC.COM TO ORDER
TAKE YOUR SKATES TO THE NEXT LEVEL WITH THE PIPER PRO SKATE STRAPS! 
HEAVY DUTY MILITARY SPEC SHOCK CORD KEEPS YOUR FOREFOOT SECURE YET FLEXIBLE. THE FULLY ADJUSTABLE ANKLE LOCK STRAP KEEPS YOUR HEEL TIGHTLY LOCKED INTO YOUR SKATE. 
PREVENT LACE BITE! 
BY USING TWO TYPES OF STRAPPING, THE PIPER SKATE STRAPS HELP PREVENT LACE BITE AND OFFERS THE MOST COMFORTABLE AND CONVENIENT SKATE STRAPPING SYSTEM AVAILABLE. THE SHOCK CORD IS FLEXIBLE WHERE YOUR FOOT NEEDS TO FLEX AND LETS YOU MOVE WITH MORE FREEDOM AND PRECISION.
GET DRESSED FASTER! 
WITH ONLY TWO BUTTONS AND ONE VELCRO STRAP ON EACH SKATE, THE PIPER STRAPS ARE THE EASIEST AND FASTEST WAY TO PUT YOUR SKATES ON. IN MOST CASES, ONCE YOUR ELASTIC STRAPS ARE PROPERLY ADJUSTED, YOU'LL NEVER HAVE TO UNBUTTON THEM. 
WEAR THEM YOUR WAY! 
WEAR YOUR SKATES AS TIGHT OR AS LOOSE AS YOU WANT. BOTH THE SHOCK CORD AND ANKLE LOCK STRAPS ARE HIGHLY ADJUSTABLE AND CAN BE FITTED TO SUIT YOUR STYLE OF PLAY. QUICKLY AND EASILY ADJUST BOTH THE VELCRO AND ELASTIC STRAPS
WEAR THEM WITH STYLE!
WITH 14 STOCK COLORS AND 10 FONTS, YOU CAN CUSTOMIZE THE LOOK OF YOUR SKATES WITH EASE. ADD YOUR NAME, TEAM NAME, NUMBER, OR SOME MOTIVATION TO YOUR STRAPS. 
WHAT'S INCLUDED
2X SHOCK CORD
2X ANKLE LOCK STRAPS
2X CHAFE TABS
4X BUTTON CONNECTORS
8X TEE NUTS
8X SCREWS
PLEASE ALLOW ADDITIONAL TIME FOR CUSTOMIZATION
Reviews
Featured Products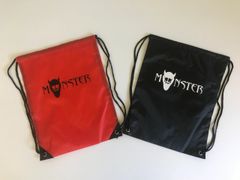 MONSTER DRAWSTRING BAG
$4.99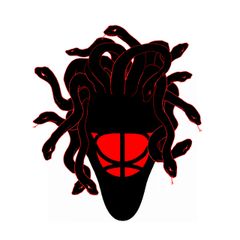 MEDUSA HARNESS
$29.99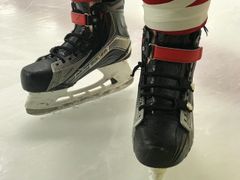 PIPER PRO SKATE STRAPS
$39.99