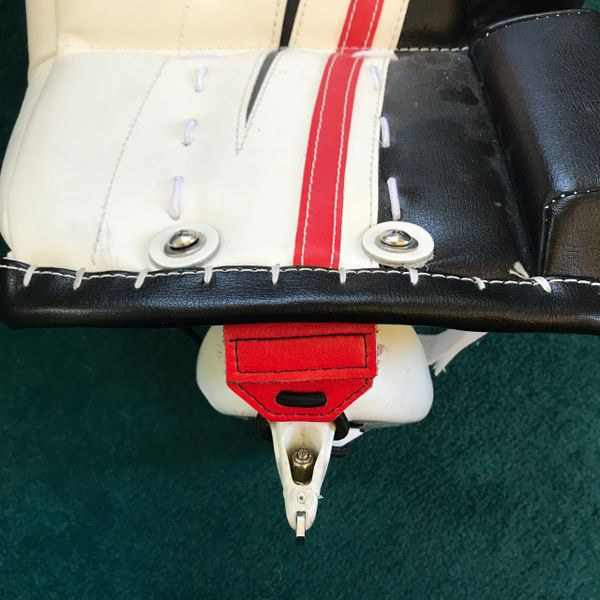 PRO BRIDGE KIT
PLEASE GO TO OUR NEW WEBSITE MONSTERHOCKEYINC.COM TO PLACE AN ORDER


THE ALL NEW PRO BRIDGE IS HERE! WE'VE REDESIGNED OUR POPULAR QUICK CONNECT TOE BRIDGE KIT AND ADDED NEW FEATURES TO ENHANCE PERFORMANCE, SAFETY, AND STYLE. HERE ARE SOME OF THE NEW FEATURES!

NEW TOE CONNECTOR DESIGN IS NOW WRAPPED IN JENPRO TO ADD MORE COLOR TO YOUR SETUP. THE NEW LOW PROFILE VELCRO IS SUPER STICKY AND CREATES AN INCREDIBLY STRONG BOND BETWEEN THE TOE BRIDGE AND TOE CONNECTOR. WE'VE ALSO SEWN IN THE VELCRO FOR ADDED SECURITY. 
THE ALL NEW SKATE TABS HAVE BEEN REENGINEERED TO BE SIMPLER AND MORE DURABLE. WE'VE ELIMINATED THE METAL GROMMETS AND ARE NOW USING JENPRO FOR A CLEANER AND MORE TROUBLE FREE CONNECTION TO YOUR SKATES.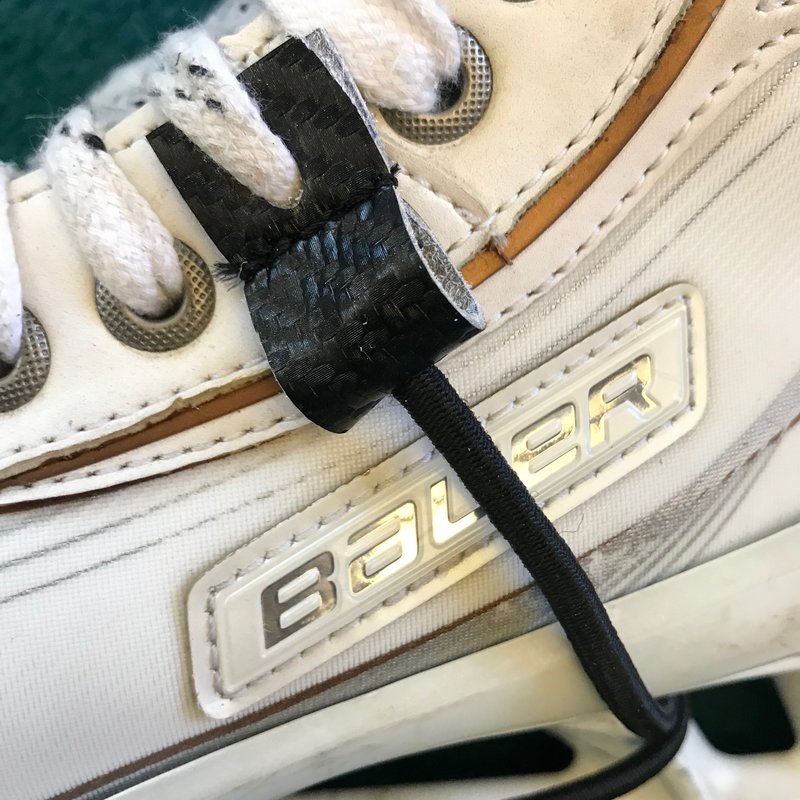 ONE OF THE MOST SIGNIFICANT DESIGN CHANGES IS THE SIZE OF THE TOE BRIDGE. IT NOW HAS A THINNER PROFILE TO MATCH THE SIZE OF THE TOE CONNECTOR.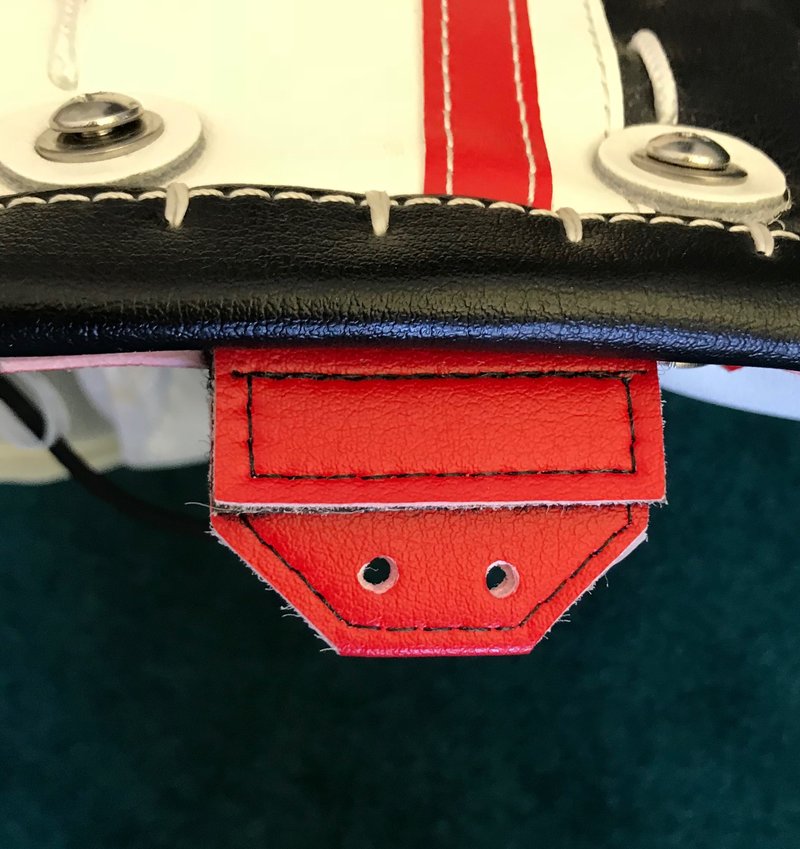 WE'VE ADDED A THIN PLASTIC INSERT TO THE BASE OF THE TOE BRIDGE TO ADD STIFFNESS AND DURABILITY. THERE  ARE 3 TOE BRIDGE SIZES AVAILABLE BASED UPON THE SPACING OF YOUR PADS' TOE BRIDGE SCREWS. PLEASE MEASURE YOUR PADS AND CHOOSE THE APPROPRIATE OPTION. * MEASURE THE DISTANCE FROM THE CENTER POINTS ON THE SCREW HOLES.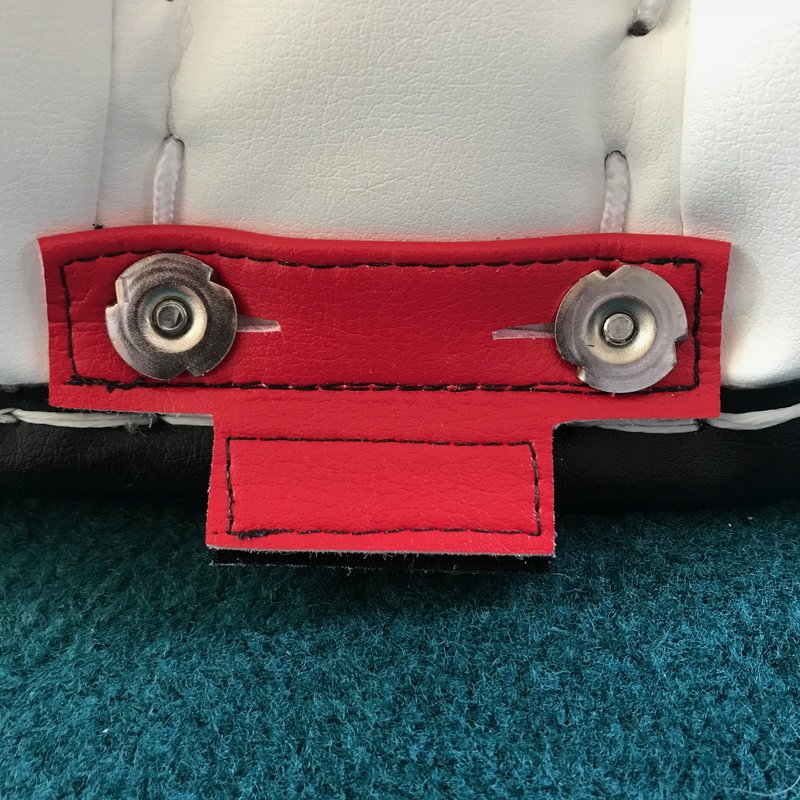 INCLUDED IN THE KIT
2) TOE BRIDGES
2) TOE CONNECTORS
2) 32 INCH MIL SPEC SHOCK CORD
4) SKATE CONNECTORS
Reviews
Featured Products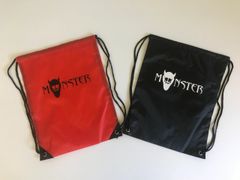 MONSTER DRAWSTRING BAG
$4.99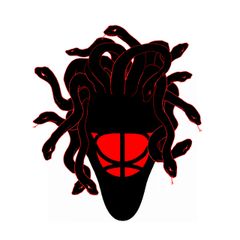 MEDUSA HARNESS
$29.99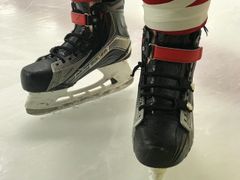 PIPER PRO SKATE STRAPS
$39.99